We have hundreds of options to suite every task and style!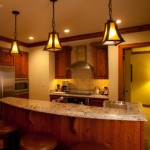 Ambient Lighting
Ambient Lighting is the general lighting in a space which provides the overall illumination. It gives a comfortable amount of lighting. In smaller rooms, this may be the only light source. There are several options when it comes to style for ambient lighting, including but not limited to, ceiling or wall-mounted fixtures, track or recessed lighting, ceiling fan lights or chandeliers. Ambient lighting is the central source of light in all rooms and is essential for good lighting in a room!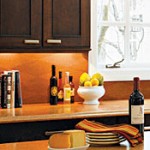 Task Lighting
Task light provides lighting for a specific task, such as cooking and preparing food in a kitchen, reading or doing paperwork at a desk area, or everyday grooming in a bathroom and should be at a comfortable illumination level for the eye. Options for task lighting include, but are not limited to, under-cabinet lighting, pendant lighting, recessed and track lighting, or floor and desk lamps.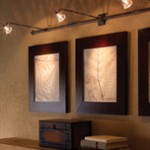 Accent Lighting
Accent lighting adds beauty to a space by creating visual interest. Accent lighting is used to draw the eye to something, like a piece of artwork, painting, or trophy case, for example. Accent lighting requires at least three times as much light on the focal point as the general lighting surrounding it. Popular lighting styles for accent lighting are recessed and track lighting or wall-mounted picture lights.
We carry the following brands: Canarm, Feiss, Capital, Hinkley, Kichler and more!
We carry lighting by Canarm, Feiss, Capital, Hinkley, and Kichler.