Everyone knows the visual affect of incorporating stone onto the exterior of your home, but many of our clients don't realize the impact of a natural or cultured stone material utilized inside the home.  Integrating stone into your homes finishes adds instant warmth and character to any room.
Check out these applications-
A variety of textures and natural materials come together to give these kitchens unique character.
Unwind in one of these serene baths.
Rest in the beauty of natural surroundings.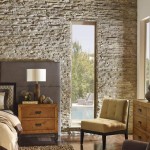 Submerge your home and yourself in elements of design that are natural, classic and enduring for a home that will out live any design trend.
View many of these natural and cultured stone products in our Stanley showroom.  We can assist you through every step of the selection process. From cabinetry and countertops to flooring, hardware, and stone, your designer will help you choose the best products to suit your personal style and needs.